Elite Marquee Hire are now covering the whole of London and Greater London. We supply the hire of Marquees and Party Tent's for any occasion. Marquees for Weddings, Garden Marquees, Heated Marquees small and large we have Affordable Marquee hire packages suitable for all requirements and budgets in London.
Marquee Accessories we hire: Linings, Drapes, Carpet and Hard flooring, Heaters, Standard and Chandelier Lights, Tables and Chairs, Stages, Bars, Generators, Catering Tents and Much More.
Call Today For a Free Quotation
07708 153 295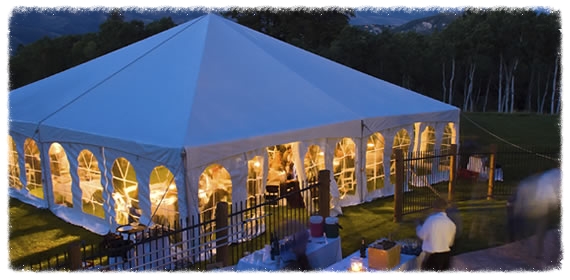 Planning a Wedding, Party or Event in London???
Cheap marquee hire for weddings in London and the surrounding area's.
Marquees and Party tents of all sizes available!!!
Party Planning Services London.
Small Marquee Hire London can be cheaper than you would imagine. Stay warmer this winter with our heated marquee hire.
Professional marquee hire services in London at prices that really are sure to delight your wallet!!!
Customer Testimonials
"A really big thanks to you all, The Mrs was overwhelmed by the marquee and I really appreciate all the effort and hard work you guys put in. Many Thanks Bruno - Central London
We offer a more personal and even more affordable garden marquee and party tent hire service with stylish marquees and a specialists touch!! Our Great Range of stock along with helpful and friendly team is what makes our customers come back time after time!!
We offer bespoke service and this allows our private customers and business clients to tailor make a package that best suits them!!
Hiring a Cheap Garden Marquee in London areas is just so much simpler nowadays and with our free no obligation site visiting services you can be sure not just to get the right size marquee on the day but we will also ensure that your Party goes off with a bang!!!
Our marquee's can be arranged in various layouts and heavy duty structures allow our tent's to suit the requirements for you and your garden's space!!
Residents all over London are recommending our cheaper marquee hire services and they are calling on us and making bookings at the instant. Our telephone consultant's tell it as it is and can help you plan your event or special day!!
Elite Marquee Hire
07708 153 295 / essexpartyrentals@gmail.com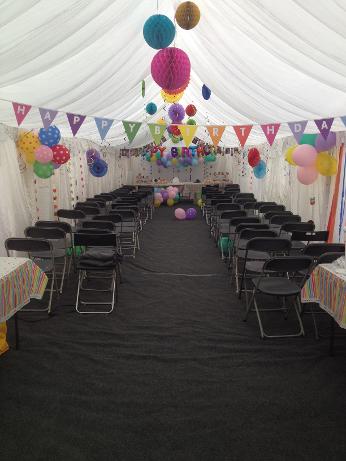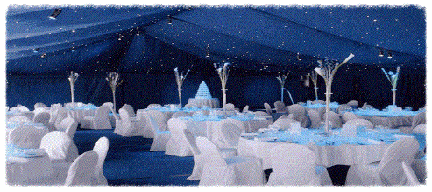 Now covering all London Postcodes
Cheap Marquee Hire available in London E1, E2, E3, E4, E5, E6, E7, E8, E9, 10, E11, E12, E13, E14, E15, E16, E17, E18, E19. EC1, EC2, EC3, EC4, N1, N2, N3, N4, N5, N6, N7, N8, N9, 10, N11, N12, N13, N14, N15, N16, N17, N18, N19, N20, N21, N22, NW1, NW2, NW3, NW4, NW5, NW6, NW7, NW8, NW9, NW10, NW11, SE1, SE2, SE3, SE4, SE5, SE6, SE7, SE8, SE9, SE10, SE11, SE12, SE13, SE14, SE15, SE16, SE17, SE18, SE19, SE20, SE21, SE22, SE23, SE24, SE25, SE26, SE27, SE28, SW1, SW2, SW3, SW4, SW5, SW6, SW7, SW8, SW9, SW10, SW11, SW12, SW13, SW14, SW15, SW16, SW18, SW19, SW20, W1, W2, W3, W4, W5, W6, W7, W8, W9, W10, W11, W12, W13, W14, WC1, WC2.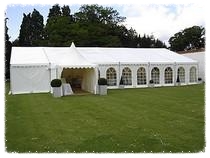 "Call Today...Huge Discounts for advance Marquee Bookings and Discounts for Multiple day hire in London".
Speak to one of our specialist Marquee hire and Event planner experts, They will help you to make the most of your special day.
Need a Cheap Marquee Hire London Company?? Book Today and Save ££££'s
Abbey WoodGreenwich[1]LONDONSE2020TQ465785ActonEaling[2]LONDONW3, W4020TQ205805AddingtonCroydon[2]CROYDONCR0020TQ375645AddiscombeCroydon[2]CROYDONCR0020TQ345665Aldborough HatchRedbridge[3]ILFORDIG2020TQ455895AldgateCity[4]LONDONEC3020TQ334813AldwychWestminster[4]LONDONWC2020TQ307810AlpertonBrent[5]WEMBLEYHA0020TQ185835AnerleyBromley[5]LONDONSE20020TQ345695AngelIslington[2]ISLINGTONEC1020TQ345665AperfieldBromley[5]WESTERHAMTN1601959TQ425585ArchwayIslington[6]LONDONN19020TQ285875Ardleigh GreenHavering[6]HORNCHURCHRM1101708TQ535895ArkleyBarnet[6]BARNET, LONDONEN5, NW7020TQ225955Arnos GroveEnfield[6]LONDONN11, N14020TQ295925BalhamWandsworth[7]LONDONSW12020TQ285735BanksideSouthwark[8]LONDONSE1020TQ325795BarbicanCity[8]LONDONEC1020TQ322818BarkingBarking and Dagenham[8]BARKINGIG11020TQ440840BarkingsideRedbridge[9]ILFORDIG6020TQ445895BarnehurstBexley[9]BEXLEYHEATHDA701322TQ505755BarnesRichmond upon Thames[9]LONDONSW13020TQ225765Barnes CrayBexley[10]DARTFORDDA101322TQ525755Barnet (also Chipping Barnet, High Barnet)Barnet[10]cheap marquee hire BARNETEN5020TQ245955BarnsburyIslington[11]LONDONN1020TQ305845BatterseaWandsworth[12]LONDONSW11020TQ285765BayswaterWesminster[13]LONDONW2020TQ255805BeckenhamBromley[14]BECKENHAM, LONDONBR3, SE20020TQ375695BecktonNewham[14]LONDON, BARKINGE6, E16, IG11020TQ435815BecontreeBarking and Dagenham[14]DAGENHAMRM9020TQ485855Becontree HeathBarking and Dagenham[15]DAGENHAMRM8020TQ493871BeddingtonSutton[15]WALLINGTON, CROYDONSM6, CR0020TQ305655Bedford ParkEaling[15]LONDONW4020TQ208793BelgraviaWestminster[16]LONDONSW1020TQ275795 afforable gazebo rentals BellinghamLewisham[16]LONDONSE6020TQ375715BelmontHarrow[16]HARROW, STANMOREHA3, HA7020TQ165905BelmontSutton[16]SUTTONSM2020TQ253620Belsize ParkCamden[17]LONDONNW3020TQ273845BelvedereBexley[17]BELVEDEREDA17020TQ495785BermondseySouthwark[18]LONDONSE1020TQ335795BerrylandsKingston upon Thames[18]SURBITONKT5020TQ195675Bethnal GreenTower Hamlets[19]LONDONE2020TQ345825Bexley (also Old Bexley, Bexley Village)Bexley[19]indian wedding marquee hire BEXLEYDA5020TQ465755Bexleyheath (also Bexley New Town)Bexley[20]BEXLEYHEATH, LONDONDA6, DA7, SE2020TQ485755BickleyBromley[20]BROMLEYBR3020TQ423688Biggin HillBromley[20]WESTERHAMTN1601959TQ418590BlackfenBexley[21]SIDCUPDA15020TQ455745BlackfriarsCity[21]LONDONEC4020TQ318808BlackheathLewisham[22]LONDONSE3020TQ395765BlackwallTower Hamlets[22]LONDONE14020TQ385805BloomsburyCamden[23]LONDONWC1020TQ305825Botany BayEnfield[24]ENFIELDEN2020TQ297992Bounds GreenHaringey[25]LONDONN11, N22020TQ298914BowTower Hamlets[25]LONDONE3020TQ365825Bowes ParkHaringey[26]LONDONN22020TQ305915BrentfordHounslow[27]BRENTFORDTW8020TQ177778Brent CrossBarnetLONDONNW2, NW4020TQ230874Brent ParkBrentLONDONNW10020TQ209852BrimsdownEnfield[28]ENFIELDEN3020TQ365975BrixtonLambeth[28]LONDONSW2, SW9020TQ315755BrockleyLewisham[28]LONDONSE4020TQ365745BromleyBromley[29]BROMLEY garden party tents BR1020TQ405695Bromley (also Bromley-by-Bow)Tower Hamlets[30]LONDONE3020TQ375825Bromley CommonBromley[29]BROMLEYBR3020TQ416669BromptonKensington and Chelsea[30]LONDONSW3020TQ275795BrondesburyBrent[30]LONDONNW6020TQ245845Brunswick ParkBarnet[31]LONDONN11020TQ280932Bulls CrossEnfield[32]ENFIELDEN2, EN3020TQ342994Burnt OakBarnet[33]EDGWAREHA8020TQ205915Burroughs, TheBarnet[33]LONDONNW4020TQ227891CamberwellSouthwark[34]LONDONSE5020TQ325767Cambridge HeathTower Hamlets[34]LONDONE2020TQ348832Camden TownCamden[34]LONDONNW1020TQ295845Canary WharfTower Hamlets[34]LONDONE14020TQ375802Cann HallWaltham Forest[35]LONDONE11020TQ395875Canning TownNewham[35]LONDONE16020TQ405815CanonburyIslington[35]LONDONN1020TQ325845CarshaltonSutton[36]CARSHALTONSM5020TQ275645CastelnauRichmond upon Thames[37]LONDONSW13020TQ226776CatfordLewishamLONDONSE6020TQ385735Chadwell HeathRedbridge's No.1 reccommened marquee hire ROMFORDRM6020TQ485885Chalk FarmCamdenLONDONNW1020TQ281844Charing CrossWestminsterLONDONWC2020TQ305805CharltonGreenwichLONDONSE7020TQ415785Chase CrossHaveringROMFORDRM501708TQ505925CheamSuttonSUTTONSM3020TQ245625ChelseaKensington and ChelseaLONDONSW3020TQ275775ChelsfieldBromleyORPINGTONBR601689TQ482642ChessingtonKingston upon ThamesCHESSINGTONKT9020TQ183641Childs HillBarnetLONDONNW2020TQ245865ChinatownWestminsterLONDONW1020TQ395895ChingfordWaltham ForestLONDONE4020TQ395945ChislehurstBromleyCHISLEHURSTBR7020TQ445705ChiswickHounslow & EalingLONDONW4020TQ205785Church EndBrentLONDONNW10020TQ205785Church EndBarnetLONDONN3020TQ255905ClaphamLambethLONDONSW4020TQ295755ClerkenwellIslingtonLONDONEC1020TQ315825CockfostersBarnetBARNETEN4020TQ275965ColindaleBarnetLONDONNW9020TQ213897Collier RowHaveringROMFORDRM501708TQ505905Colliers WoodMertonLONDONSW19020TQ275705Colney HatchBarnetLONDONN11, N10020TQ278918Colyerscheap central london marquee hire BexleyERITHDA801322TQ512768Coney HallBromleyWEST WICKHAMBR4020TQ394653CoombeCroydonCROYDONCR0020TQ342647CoombeKingston upon ThamesKINGSTON UPON THAMESKT2020TQ208703CoulsdonCroydonCOULSDONCR5020, 01737TQ298596Covent GardenWestminsterLONDONWC2020TQ303809CowleyHillingdonUXBRIDGEUB801895TQ055825CranfordHounslowHOUNSLOWTW5020TQ105765CranhamHaveringUPMINSTERRM1401708TQ575875CrayfordBexleyDARTFORDDA101322TQ515745CreekmouthBarking and DagenhamBARKINGIG11020TQ457820Crews HillEnfieldENFIELDEN2020TQ315995CricklewoodBarnet, Brent, CamdenLONDONNW2020TQ235855Crofton ParkLewishamLONDONSE4020TQ367744Crook LogBexleyBEXLEYHEATHDA6020TQ480754CrossnessBexleyLONDONSE2020TQ480800Crouch EndHaringeyLONDONN8020TQ295885CroydonCroydonCROYDONCR0020TQ335655Crystal PalaceBromleyLONDONSE19, SE20, SE26020TQ341708Cubitt TownTower HamletsLONDONE14020TQ385795CudhamBromleySEVENOAKSTN1401959TQ445595Custom HouseNewhamLONDONE16020TQ408807DagenhamBarking and DagenhamDAGENHAMRM9, RM10020TQ485845DalstonHackneyLONDONE8020TQ345845Dartmouth ParkCamdenLONDONNW5020TQ287861De Beauvoir TownIslingtonLONDONN1020TQ332842Denmark HillSouthwark north london affordable gazebo LONDONSE5020TQ327760DeptfordLewishamLONDONSE8020TQ365775Dollis HillBrentLONDONNW2020TQ225865DowneBromleyORPINGTONBR601689TQ435615DownhamBromley,
LewishamBROMLEYBR1020TQ395715DulwichSouthwarkLONDONSE21020TQ345725EalingEalingLONDONW5, W13020TQ175805Earls CourtKensington and ChelseaLONDONSW5, SW10020TQ254784EarlsfieldWandsworthLONDONSW18020TQ265735East BarnetBarnetBARNETEN4020TQ275945East BedfontHounslowFELTHAMTW14020TQ085735East DulwichSouthwarkLONDONSE22020TQ345745East FinchleyBarnetLONDONN2020TQ265895East HamNewhamLONDONE6020TQ425835East SheenRichmond upon ThamesLONDONSW14020TQ205755EastcoteHillingdonPINNERHA5, HA4020TQ115885Eden ParkBromleyBECKENHAMBR3020TQ373675EdgwareBarnetEDGWAREHA8020TQ195925EdmontonEnfieldLONDONN9, N18020TQ335925Eel Pie IslandRichmond upon ThamesTWICKENHAMTW1020TQ164731Elephant and CastleSouthwarkLONDONSE1, SE11, SE17020TQ319789Elm ParkHaveringHORNCHURCHRM1201708TQ525855Elmers EndBromleyBECKENHAMBR3020TQ355685ElmsteadBromleyCHISLEHURSTBR7020TQ425705ElthamGreenwichLONDONSE9020TQ425745Emerson ParkHaveringHORNCHURCHRM1101708TQ545885Enfield HighwayEnfieldENFIELDEN3020TQ355975Enfield LockEnfieldENFIELDEN301992TQ365985Enfield TownEnfieldENFIELDEN1, EN2020TQ325965Enfield WashEnfieldENFIELDEN3020TQ355985ErithBexleyERITHDA8, DA1801322TQ505775FalconwoodBexleyLONDON, WELLINGSE9, DA16020TQ455755FarringdonIslington & CityLONDONEC1020TQ315818FelthamHounslowFELTHAMTW13, TW14020TQ105735 we are heading down to south east london for a charity event where we are taking 4 marquees and one of our folding gazebo's. We are now offering charities cheap prices in London. FinchleyBarnetLONDONN2, N3, N12020TQ255905FinsburyIslingtonLONDONEC1020TQ315825Finsbury ParkHaringeyLONDONN4020TQ314872FitzroviaCamdenLONDONW1020TQ293816Foots CrayBexleySIDCUPDA14020TQ472709Forest GateNewhamLONDONE7020TQ405855Forest HillLewishamLONDONSE23020TQ354736ForestdaleCroydonCROYDONCR0020TQ366625Fortis GreenHaringeyLONDONN10020TQ281896FreezywaterEnfieldENFIELDEN3020TQ361993Friern BarnetBarnetLONDONN11020TQ276920FrognalCamdenLONDONNW3020TQ257853FulhamHammersmith and FulhamLONDONSW6020TQ245765FulwellRichmond upon ThamesTEDDINGTON, HAMPTONTW11, TW12020TQ149719Gallows CornerHaveringROMFORDRM2, RM301708TQ535905Gants HillRedbridgeILFORDIG2020TQ435885Gidea ParkHaveringROMFORDRM201708TQ525905Gipsy HillLambethLONDONSE19, SE27020TQ332710GoddingtonBromleyORPINGTONBR601689TQ475655Golders GreenBarnetLONDONNW11020TQ248876GoodmayesRedbridgeILFORDIG3020TQ465865Gospel OakCamdenLONDONNW5, NW3020TQ285855Grahame ParkBarnetLONDONNW9020TQ217905Grange ParkEnfieldLONDONN21020TQ313962GreenfordEalingGREENFORDUB6020TQ135825GreenwichGreenwichLONDONSE10020TQ395775Grove ParkLewishamLONDONSE12020TQ404722GunnersburyHounslowLONDONW4020TQ195785HackneyHackneyLONDONE8020TQ345845Hackney MarshesHackneyLONDONE9020TQ375845Hackney WickHackneyLONDONE9020TQ375845Hadley WoodEnfieldBARNETEN4020TQ265975HaggerstonHackneyLONDONE2020TQ335835HainaultRedbridgeCHIGWELLIG7020TQ445915The HaleBarnetLONDONNW7020TQ205918HamRichmond upon ThamesRICHMONDTW10020TQ175725HammersmithHammersmith and FulhamLONDONW6020TQ233786HampsteadCamdenLONDONNW3020TQ265855Hampstead Garden SuburbBarnetLONDONN2020TQ265885HamptonRichmond upon ThamesHAMPTONTW12020TQ135705Hampton HillRichmond upon ThamesHAMPTONTW12020TQ144710Hampton WickRichmond upon ThamesKINGSTON UPON THAMESKT1020TQ176695HanwellEalingLONDONW7020TQ153802HanworthHounslowFELTHAMTW13020TQ125715HarefieldHillingdonUXBRIDGEUB901895TQ055905HarlesdenBrentLONDONNW10020TQ215835HarlingtonHillingdonHAYESUB3020TQ085775HarmondsworthHillingdonWEST DRAYTONUB7020TQ055775Harold HillHaveringROMFORDRM301708TQ545925Harold ParkHaveringROMFORDRM301708TQ555915Harold WoodHaveringROMFORDRM301708TQ545905HarringayHaringeyLONDONN4, N8, N15020TQ317887HarrowHarrowHARROWHA1020TQ145885Harrow on the HillHarrowHARROWHA1020TQ155865Harrow WealdHarrowHARROWHA3020TQ145885Hatch EndHarrowPINNERHA5020TQ125915HattonHounslowFELTHAMTW14020TQ095755Havering-atte-BowerHaveringROMFORDRM401708TQ515935HayesBromleyBROMLEYBR2020TQ405665HayesHillingdonHAYESUB3, UB4020TQ095805HazelwoodBromleyORPINGTONBR601689HendonBarnetLONDONNW4020TQ229887Herne HillLambethLONDONSE24020TQ325745HestonHounslowHOUNSLOWTW5020TQ125775Highams ParkWaltham ForestLONDONE4020TQ375915HighburyIslingtonLONDONN5020TQ319854HighgateCamdenLONDONN6020TQ285875HillingdonHillingdonUXBRIDGEUB8, UB10020TQ071827Hither GreenLewishamLONDONSE13020TQ395745HolbornCamdenLONDONWC1, WC2020TQ305815Holland ParkKensington and ChelseaLONDONW8, W11, W14020TQ246798HollowayIslingtonLONDONN7020TQ306859HomertonHackneyLONDONE9020TQ355855Honor OakLewishamLONDONSE020TQ355745HookKingston upon ThamesCHESSINGTONKT9020TQ183647HornchurchHaveringHORNCHURCHRM11, RM1201708TQ535865HornseyHaringeyLONDONN8020TQ305895HounslowHounslowHOUNSLOWTW3020TQ145755HoxtonHackneyLONDONN1020TQ335835The HydeBarnetLONDONNW9020TQ215888IckenhamHillingdonUXBRIDGEUB1001895TQ075855IlfordRedbridgeILFORDIG1020TQ445865Isle of DogsTower HamletsLONDONE14020TQ375785IsleworthHounslowISLEWORTHTW7020TQ155755IslingtonIslingtonLONDONN1020TQ315845KenleyCroydonPURLEYCR8020TQ327600KenningtonLambethLONDONSE11020TQ305775Kensal GreenBrentLONDONNW10, NW6020TQ235825KensingtonKensington and ChelseaLONDONSW7020TQ255795Kentish TownCamdenLONDONNW5020TQ285845KentonBrent and HarrowHARROWHA3020TQ175885KestonBromleyKESTONBR201698TQ415645KewRichmond upon ThamesRICHMONDTW9020TQ195775KidbrookeGreenwichLONDONSE3020TQ415765KilburnBrent, CamdenLONDONNW6020TQ245835King's CrossCamden and IslingtonLONDONWC1020TQ315835KingsburyBrentLONDONNW9020TQ195885Kingston ValeKingston upon ThamesLONDONSW15020TQ215715Kingston upon ThamesKingston upon ThamesKINGSTON UPON THAMESKT1, KT2020TQ182693KnightsbridgeWestminsterLONDONSW1020TQ275795LadywellLewishamLONDONSE4, SE13020TQ37777459LambethLambethLONDONSE1020TQ305785LamorbeyBexleySIDCUPDA15020TQ460728LamptonHounslowHOUNSLOWTW4020TQ135765Lea BridgeHackneyLONDONE10020TQ355865LeamouthTower HamletsLONDONE14020TQ394807Leaves GreenBromleyKESTONBR201689TQ414616LeeLewishamLONDONSE12020TQ395745LewishamLewishamLONDONSE13020TQ385755LeytonWaltham ForestLONDONE10, E15020TQ375865LeytonstoneWaltham ForestLONDONE11020TQ395875LimehouseTower HamletsLONDONE14020TQ365815Lisson GroveWestminsterLONDONNW8020TQ275825Little IlfordNewhamLONDONE12020TQ435855LocksbottomBromleyORPINGTONBR601689TQ435655LongfordHillingdonWEST DRAYTONUB701753TQ045765LonglandsBexleyLONDON, SIDCUPSE9, DA14, DA15020TQ449722Lower ClaptonHackneyLONDONE5020TQ355855Lower MordenMertonMORDENSM4020TQ238670LoxfordRedbridgeILFORDIG1020TQ441854Maida ValeWestminsterLONDONW9020TQ255825Malden RushettKingston upon ThamesCHESSINGTONKT9020TQ171610Manor HouseHackneyLONDONN4020TQ320876Manor ParkNewhamLONDONE12020TQ425855Marks GateBarking and DagenhamROMFORDRM6020TQ485905MarylandNewhamLONDONE15020TQ391849Marylebone (also St Marylebone)WestminsterLONDONW1020TQ285815MayfairWestminsterLONDONW1020TQ285805Maze HillGreenwichLONDONSE10020TQ402780Merton ParkMertonLONDONSW19020TQ250695Mile EndTower HamletsLONDONE1020TQ365825Mill HillBarnetLONDONNW7020TQ225925MillbankWestminsterLONDONSW1020TQ295795MillwallTower HamletsLONDONE14020TQ375785MitchamMertonMITCHAMCR4020TQ285685Monken HadleyBarnetBARNETEN5020TQ245975MordenMertonMORDENSM4020TQ255685Morden ParkMertonMORDENSM4020TQ248676MortlakeRichmond upon ThamesLONDONSW14020TQ205755Motspur ParkKingston upon ThamesNEW MALDENKT3020TQ225677MottinghamGreenwichLONDONSE9020TQ415725Muswell HillHaringeyLONDONN10020TQ287897Nag's HeadIslingtonLONDONN7020TQ306859NeasdenBrentLONDONNW2, NW10020TQ215855New AddingtonCroydonCROYDONCR0020TQ382622New BarnetBarnetBARNETEN4, EN5020TQ265955New CrossLewishamLONDONSE14020TQ365765New ElthamGreenwichLONDONSE9020TQ440730New MaldenKingston upon Thames 4x6 marquee hire NEW MALDENKT3020TQ215685New SouthgateBarnetLONDONN11020TQ295925Newbury ParkRedbridgeILFORDIG2020TQ445885NewingtonSouthwarkLONDONSE1, SE17020TQ325795Nine ElmsWandsworthLONDONSW8020TQ295775Noak HillHaveringROMFORDRM3, RM401708TQ545935NorbitonKingston upon ThamesKINGSTON UPON THAMESKT1, KT2020TQ195695NorburyCroydonLONDONSW16020TQ315695North EndBexleyERITHDA801322TQ525765North FinchleyBarnetLONDONN12020TQ265925North HarrowHarrowHARROWHA1, HA2020TQ135885North KensingtonKensington and ChelseaLONDONW10, W11020TQ255795North OckendonHaveringUPMINSTERRM1401708TQ595855North SheenRichmond upon ThamesRICHMONDTW9020TQ195765North WoolwichNewhamLONDONE16020TQ435795NortholtEalingNORTHOLTUB5020TQ135845Northumberland HeathBexleyERITHDA801322TQ505771NorthwoodHillingdonNORTHWOODHA601923TQ095915Norwood GreenEalingSOUTHALLUB2020TQ135785Notting HillKensington and ChelseaLONDONW11020TQ245805NunheadSouthwarkLONDONSE15020TQ355755Oakleigh ParkBarnetLONDONN20020TQ265935Old CoulsdonCroydonCOULSDONCR501737TQ315575Old FordTower HamletsLONDONE3020TQ365835Old MaldenKingston upon ThamesWORCESTER PARKKT4020TQ215685Old Oak CommonHammersmith and FulhamLONDONNW10020TQ216823OrpingtonBromleyORPINGTONBR5, BR601689TQ460660OsidgeBarnetLONDONN14020TQ285945OsterleyHounslowISLEWORTHTW7020TQ145775PaddingtonWestminsterLONDONW2020 4x10m marquees available in TQ267814Palmers GreenEnfieldLONDONN13020TQ305935Park RoyalBrent and EalingLONDONNW10020TQ195828Parsons GreenHammersmith and FulhamLONDONSW6020TQ255765PeckhamSouthwarkLONDONSE15020TQ345765PengeBromleyLONDONSE20020TQ345705PentonvilleIslingtonLONDONN1020TQ315835PerivaleEalingGREENFORDUB6020TQ165835PetershamRichmond upon ThamesRICHMONDTW10020TQ175735Petts WoodBromleyORPINGTONBR501689TQ445675PimlicoWestminsterLONDONSW1020TQ295785PinnerHarrowPINNERHA5020TQ115895PlaistowNewhamLONDONE13020TQ405825PlaistowBromleyBROMLEYBR1020TQ405705PlumsteadGreenwichLONDONSE18020TQ445785Ponders EndEnfieldENFIELDEN1, EN3020TQ355955PoplarTower HamletsLONDONE14020TQ375805Pratt's BottomBromleyORPINGTONBR601689TQ471622PrestonBrentWEMBLEYHA9020TQ175855Primrose HillCamdenLONDONNW1, NW3, NW8020TQ282838PurleyCroydonPURLEYCR8020TQ313615PutneyWandsworthLONDONSW15020TQ235755Queen's ParkBrentLONDONNW6020TQ246832QueensburyHarrow and BrentHARROW, STANMORE, EDGWARE, LONDONHA3, HA7, HA8020TQ185895RainhamHaveringRAINHAMRM1301708TQ525825RatcliffTower Hamlets 6x12 marquees cheap in LONDONE1020TQ355805Rayners LaneHarrowPINNERHA5020TQ128873Raynes ParkMertonLONDONSW20020TQ235685RedbridgeRedbridgeILFORDIG4020TQ425885RichmondRichmond upon ThamesRICHMONDTW9, TW10020TQ185745RiddlesdownCroydonPURLEYCR8020TQ327608RoehamptonWandsworthLONDONSW15020TQ225745RomfordHaveringROMFORDRM101708TQ510887RotherhitheSouthwarkLONDONSE16020TQ358796RuislipHillingdonRUISLIPHA401895TQ085875Rush GreenBarking and DagenhamROMFORDRM7020TQ505875RuxleyBexley, BromleySIDCUP, ORPINGTONDA14, BR5020, 01689TQ485704SandersteadCroydonSOUTH CROYDONCR2020TQ337613Sands EndHammersmith and FulhamLONDONSW6020TQ265765SelhurstCroydonLONDONSE25020TQ340684SelsdonCroydonSOUTH CROYDONCR2020TQ355625Seven KingsRedbridgeILFORDIG3020TQ455875Seven SistersHaringeyLONDONN15020TQ334888ShacklewellHackneyLONDONE8, N16020TQ335855ShadwellTower HamletsLONDONE1020TQ355805Shepherd's BushHammersmith and FulhamLONDONW12020TQ235798ShirleyCroydonCROYDONCR0020TQ361658Shooter's HillGreenwich gazebo hire and cheap marquee's in LONDONSE18020TQ435765ShoreditchHackneyLONDONN1020TQ325825SidcupBexleySIDCUPDA14, DA15020TQ461718SilvertownNewhamLONDONE16020TQ415795SipsonHillingdonWEST DRAYTONUB7020TQ075785Slade GreenBexleyERITHDA801322TQ525765SnaresbrookRedbridge, Waltham ForestLONDONE11020TQ395895SohoWestminsterLONDONW1020TQ295815SomerstownCamdenLONDONNW1020TQ295825South CroydonCroydonSOUTH CROYDONCR2020TQ325633South HackneyHackneyLONDONE9020TQ355845South HarrowHarrowHARROWHA2020TQ143863South HornchurchHaveringRAINHAMRM1301708TQ515835South KensingtonKensington and ChelseaLONDONSW7, SW3, SW5020TQ265785South NorwoodCroydonLONDONSE25020TQ340684South RuislipHillingdonRUISLIPHA401895TQ115855South WimbledonMertonLONDONSW19020TQ255705South WoodfordRedbridgeLONDONE18020TQ405905South TottenhamHaringeyLONDONN15, N17020TQ335885SouthendLewishamLONDONSE6020TQ373721SouthallEalingSOUTHALLUB1, UB2020TQ125805SouthboroughBromleyBROMLEYBR2020TQ423676SouthfieldsWandsworthLONDONSW18, SW19020TQ255735SouthgateEnfieldLONDONN14020TQ296942SpitalfieldsTower HamletsLONDONE1020TQ335815St HelierMertonMORDENSM4020TQ265664St James'sWestminsterLONDONSW1020TQ295805St MargaretsRichmond upon ThamesTWICKENHAMTW1020TQ168742St GilesCamdenLONDONWC2020TQ305815St JohnsLewishamLONDONSE4020TQ375765St John's WoodWestminsterLONDONNW8020TQ265835St Luke'sIslingtonLONDONEC1020TQ325825St Mary CrayBromleyORPINGTONBR501689TQ466680St PancrasCamdenLONDONWC1020TQ305825St Paul's CrayBromleyORPINGTONBR501689TQ466688Stamford HillHackneyLONDONN15, N16020TQ335875StanmoreHarrowSTANMOREHA7020TQ195885StepneyTower HamletsLONDONE1020TQ355814StockwellLambethLONDONSW8, SW9020TQ305755Stoke NewingtonHackneyLONDONN16020TQ335865StratfordNewhamLONDONE15020TQ385845Strawberry HillRichmond upon ThamesTWICKENHAMTW1, TW2020TQ155725StreathamLambethLONDONSW16020TQ305715Stroud GreenHaringey party tents LONDONN4020TQ311881SudburyBrent, HarrowHARROW, WEMBLEYHA0, HA1020TQ165852SundridgeBromleyBROMLEYBR1020SurbitonKingston upon ThamesSURBITONKT6020TQ180673Surrey QuaysSouthwarkLONDONSE16020TQ356789SuttonSuttonSUTTONSM1020TQ255645Swiss CottageCamdenLONDONNW3020TQ266842Sydenham (also Lower Sydenham,
Upper Sydenham)Bromley, LewishamLONDONSE26020TQ352714Sydenham HillLewisham,
SouthwarkLONDONSE21, SE26020TQ352714TeddingtonRichmond upon ThamesTEDDINGTONTW11020TQ159708TempleCity, WestminsterLONDONEC4, WC2020TQ311809Temple FortuneBarnet[10]BARNETEN5020TQ245955ThamesmeadBexley, GreenwichLONDON, ERITHSE28, SE2, DA18020TQ475805Thornton HeathCroydonTHORNTON HEATHCR7020TQ315685TokyngtonBrentWEMBLEYHA9020TQ175855TolworthKingston upon ThamesSURBITONKT5, KT6020TQ197659TootingWandsworthLONDONSW17020TQ275715Tooting BecWandsworthLONDONSW17020TQ275715TottenhamHaringeyLONDONN15, N17020TQ335905Tottenham GreenHaringeyLONDONN15020TQ337892Tottenham HaleHaringeyLONDONN15, N17020TQ345895TotteridgeBarnet cheap marquee hire LONDONN20020TQ245945Tower HillTower HamletsLONDONEC3020TQ333806Tufnell ParkIslingtonLONDONN7, N19020TQ295855Tulse HillLambethLONDONSE24, SE27020TQ315735Turnpike LaneHaringeyLONDONN8020TQ305905TwickenhamRichmond upon ThamesTWICKENHAMTW1, TW2020TQ155735UpminsterHaveringUPMINSTERRM1401708TQ560865Upminster BridgeHaveringHORNCHURCHRM1201708TQ552867Upper ClaptonHackneyLONDONE5020TQ345875Upper NorwoodCroydonLONDONSE19020TQ329707Upper WalthamstowWaltham ForestLONDONE17020TQ385895UptonBexleyBEXLEYHEATHDA6020TQ485755Upton ParkNewhamLONDONE6, E13020TQ405837UxbridgeHillingdonUXBRIDGEUB801895TQ055835VauxhallLambethLONDONSW8020TQ305785WaddonCroydonCROYDONCR0020TQ315645WallingtonSuttonWALLINGTONSM6020TQ294645WalthamstowWaltham ForestLONDONE17020TQ375865Walthamstow VillageWaltham ForestLONDONE17020TQ385895WalworthSouthwarkLONDONSE17020TQ325785WandsworthWandsworthLONDONSW18020TQ255755WansteadRedbridge garden marquee hire LONDONE11020TQ405885WappingTower HamletsLONDONE1020TQ345805WealdstoneHarrowHARROWHA3020TQ155895WellingBexleyWELLINGDA16020TQ465755WembleyBrentWEMBLEYHA0, HA9020TQ175855Wembley ParkBrentWEMBLEYHA9020TQ192863WenningtonHaveringRAINHAMRM1301708TQ545805West BromptonKensington and ChelseaLONDONSW10020TQ253779West DraytonHillingdonWEST DRAYTONUB701895TQ065795West EalingEalingLONDONW13020TQ153802West GreenHaringeyLONDONN15020TQ324892West HamNewhamLONDONE13, E15020TQ405837West HampsteadCamdenLONDONNW6020TQ255855West HarrowHarrowHARROWHA2020TQ145875West HeathBexleyLONDONSE2020TQ475775West HendonBarnetLONDONNW9020TQ215885West KensingtonHammersmith and FulhamLONDONW14020TQ246783West NorwoodLambethLONDONSE27020TQ325715West WickhamBromleyWEST WICKHAMBR4020TQ379660Westcombe ParkGreenwichLONDONSE3020TQ402780WestminsterWestminsterLONDONSW1020TQ295795WhetstoneBarnetLONDONN20020TQ265935White CityHammersmith and FulhamLONDONW12020TQ233807WhitechapelTower HamletsLONDONE1020TQ335815WhittonRichmond upon ThamesTWICKENHAMTW2020TQ145735WillesdenBrentLONDONNW10020TQ227846WimbledonMertonLONDONSW19, SW20020TQ239709Winchmore HillEnfieldLONDONN21020TQ315945Wood GreenHaringey gazebo rentals LONDONN22020TQ305905WoodfordRedbridgeLONDONE18020TQ405915Woodford GreenRedbridgeWOODFORD GREENIG8020TQ405915WoodlandsHounslowHOUNSLOWTW7020TQ155755WoodsideCroydonCROYDONCR0020TQ344672Woodside ParkBarnet gazebo delivery in LONDON N12020TQ256925WoolwichGreenwichLONDONSE18020TQ435795Worcester ParkSutton-WORCESTER PARKKT4020TQ225655Wormwood ScrubsHammersmith and FulhamLONDONW12020TQ225815YeadingHillingdonHAYESUB4020TQ115825YiewsleyHillingdonWEST DRAYTONUB7020TQ063804